Household Projects that Require a Dumpster Rental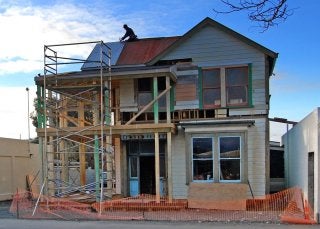 You probably have one or two large trash cans that the city empties every week, but how often have you gone to take the trash out only to find the trash can overflowing? If everyday household waste is too much for your trash cans, imagine the dilemma you'll encounter when you make a really big mess. Fortunately you can rent a household dumpster to handle even the biggest messes. Here are some household projects that normally require a dumpster rental in Denver .
Home Remodeling
Whether it's a single room or the entire house, a remodeling project is bound to create lots and lots of waste. When you rent a dumpster, you can keep the garbage and debris in one place so you can focus on the task at hand instead of worrying about where all the extra waste will go.
Yard Landscaping
Remodeling your yard's landscape is a big project that often creates lots of debris. From yard and bush clippings to old cement and tile pavers, there is bound to be a lot of stuff you need to throw away when landscaping your yard. Fortunately, a rental dumpster gives you all the space you need to throw everything away in one convenient place.
Roof Repair
No matter why you're re-roofing, a rental dumpster will help you contain and dispose of shingles, flashing, nails, and other debris from your old roof. Have the roll-off dumpster placed directly beneath your roof and you can throw away whatever you need without having to get down or pick it all up off the ground.
Spring Cleaning
If it's been a few years since you've deep cleaned your home, you may be surprised by the amount of garbage and clutter that you discover. A residential dumpster from a dumpster rental company in Lakewood can help you conveniently remove all the excess junk from your home so you can enjoy more space and less clutter all year long.