How to Choose a Dumpster Rental Company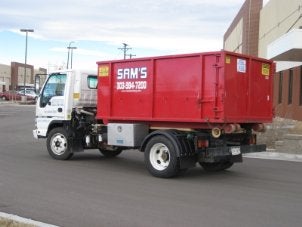 When you are in need of a dumpster rental, it's important to rent a dumpster from a company that offers highly rated waste disposal and rental services. There are several factors to consider when choosing a dumpster rental company in Denver . By selecting a company that offers dumpster rentals in your local area, you can rest assured that your materials will be handled with the utmost care. In addition, it's important to choose a company that practices responsible waste disposal methods. Finally, you may want to work with a dumpster rental company that provides both dumpster drop off and pick up services for your convenience.
A company offering dumpster rental in Lakewood will ensure that you have a terrific experience when you rent a dumpster for your upcoming project. By taking the time to research the best dumpster rental company for you, you will be able to get the most out of your waste disposal experience.