A Look at the Post-Construction Clean-Up Process
Any construction project, no matter how big or small, will leave behind a trail of trash and debris. To manage the waste quickly and effectively, consider a dumpster rental in Denver. With a roll-off dumpster in place at your home or construction site, all of the post-construction waste can be disposed of in the most efficient manner possible. However, post-construction cleanup is about more than just throwing debris into a garbage dumpster. Here's a look at how to really go about finalizing a residential or commercial construction job.
Salvaging and Recycling
Before you throw everything in the roll-off dumpster, comb through all of the construction waste and look for materials that can be salvaged or recycled in the future. For example, gypsum from drywall can act as fertilizer, wood beams can be mulched or utilized on other project sites, and masonry can be resold or repurposed in the future. Not only will material salvaging save you money in the long run, but it's also good for the environment.
Site Cleaning
Besides material salvaging, the other main purpose of post-construction cleanup is to make everything sparkle and shine. All surfaces will need to be wiped down and disinfected, floors will need to be swept and mopped, and upholstery will need to be scrubbed clean. There are site cleaning companies that can perform the job for you, allowing you to focus your time and energy elsewhere.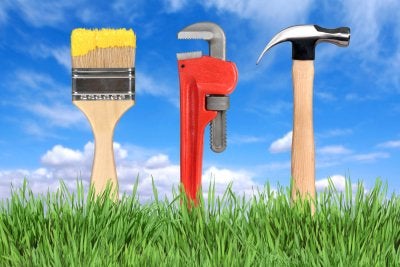 Special Remediation
In some instances, special remediation will be necessary before the site can be utilized by a homeowner or commercial tenant. For example, if fire damage was the catalyst for the construction job, upholstery and carpets will need to be cleaned to remove smoke and burn stains. And if you find any signs of mold during the construction project, hire a mold remediation company to clean and disinfect the area. You can coordinate with the remediation contractor to have services performed while your dumpster rental is still located on the property.